Select Page:
Drama Diagnostic Features | Group Administrator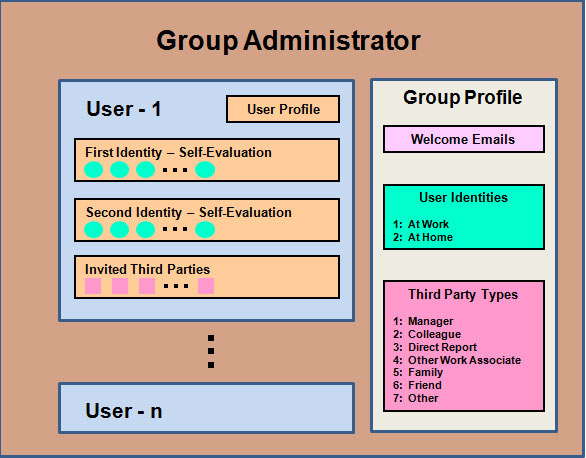 Group Administrator:
A Group consists of one or more users of the Drama Diagnostic. Every group, even single-user groups, is managed by a Group Administrator. The Group Administrator has three primary roles:
Administration:
Define the group profile. The G.A. may customize the names of both the user identities (e.g., "Personal" and "Professional") and the names of the seven different third party relationships types (e.g., "Manager," "Colleague," "Direct Report").
Purchase additional user licenses for the group.
Renew expired user licenses.
Include or exclude third parties' names from reports
Email Management:
Customize the welcome email sent to new users.
Customize the welcome email sent to third parties.
User Management:
Add new users to the group
Invite third parties to assess users, either one-at-a-time or by uploading a spreadsheet
Activate, deactivate, or delete users in the group
Edit user profiles and third party profiles
Send reminder emails to users or third parties who have not yet completed the assessment
Generate user reports